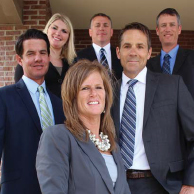 Research shows the number one reason that clients leave their advisor is due to lack of service. HKFS has created a Financial Advisor Service Team (FAST) to enhance the service you will received from your CPA and financial advisor. This service team is available on demand to help guide you through your investment journey and answer any questions you may have.




CONTACT FAST FOR QUESTIONS ABOUT ANY OF THE FOLLOWING TOPICS:
Investments
Insurance
Retirement Planning
Deposits, withdrawals, transfers and IRA distributions
Administrative requests (e.g. address changes, beneficiary changes, etc.)
WHAT TO EXPECT:
Annual contact to confirm your asset allocation is still appropriate to your situation
High-level service team available to answer your questions
Prompt response time
Continued coordination of tax and investment planning with your CPA and FA
Holistic, independent and objective advice for your entire financial plan
Knowledge and dedication

WHY GREEN STREET CAPITAL AND HKFS?
Green Street Capital partners with HKFS, a wealth management company that specializes in accounting and law firm clients. Founded by the partners of Honkamp Krueger & Co., P.C., a Top 100 CPA and business consulting firm, HKFS has a thorough understanding of navigating the special relationship between advisors and their clients. They work seamlessly with us to offer you an all-encompassing and guided approach to financial planning.