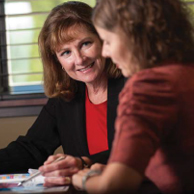 A complete array of services that integrates tax planning and investment planning to deliver a personal, guided experience for your financial journey is available at Green Street Capital. When partnering with HK Financial Serives (HKFS), we provide an independent, objective approach with your needs at the forefront. Elements of modern portfolio theory are employed across a diverse roadmap of growth and income investments in an effort to maximize return while minimizing risk.


GUIDANCE
Experienced advisors working in partnership with your CPA
Knowledgeable and dedicated team to help your advisor and CPA implement your plan
Ongoing account review to help you meet your financial goals
PLANNING
Establish goals and objectives
Decide on appropriate asset allocation
Make investment selection
Rebalance accounts
Review and adjust contributions
STRATEGIES
Tax-sensitive investment planning integration with your CPA
Holistic, independent and objective advice for your entire financial plan
Investment oversight from dedicated investment advisory committee
Flexible portfolio design for your unique needs
WHY GREEN STREET CAPITAL AND HKFS?
Green Street Capital partners with HKFS, a wealth management company that specializes in accounting and law firm clients. Founded by the partners of Honkamp Krueger & Co., P.C., a Top 100 CPA and business consulting firm, HKFS has a thorough understanding of navigating the special relationship between advisors and their clients. They work seamlessly with us to offer you an all-encompassing and guided approach to financial planning.